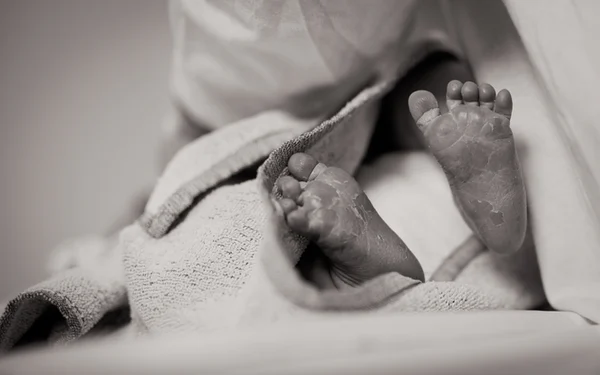 A Foster parent or biological parents having a child with a congenital disability can be a challenging and trying time. You will have many challenges ahead of you, both physical and emotional. Right now, you are probably on an emotional roller coaster ride and are having difficulty just getting through the day. As foster parents, we have little to no time to prepare for children with birth disorders or exposure. We get the call, and we jump right in. With the adjustments in your life, here are some suggestions to help.
Learn all that you can about your foster child's disorder.
Dealing with a congenital disability can be difficult for both parents and children. Unfortunately, in the U.S., one in every thirty-three babies is born with a congenital disability, per the Centers for Disease Control and Prevention (CDC). Congenital disabilities are abnormalities that occur during pregnancy and can cause problems with a baby's health, development, or both. The best practice is learning about the disorder and seeking services and support early on.
It will be painful to hear the details, but knowledge is power. You can cope better with your understanding, so learn as much as possible. Contact them if your child's birth disorder has a nationally recognized foundation and get a recommendation list of services. They can be a wealth of knowledge and support.
Permit yourself to grieve.
It is heartbreaking to see a baby struggle. We all plan on a healthy baby, and you need to mourn as well as the birth mother needs to mourn. Only when you have had ample time to mourn the expectation of a healthy baby will you be able to accept and love your child the way she is. It is hard because we don't always have the information from prenatal care to know what did or did not happen. We usually only get a snapshot of what was documented in the discharge papers.
Get help from the foster care agency.
You need physical and emotional help right now. First, find someone to talk to about your feelings of anger, hurt, guilt and loss. You may be able to get the emotional help you need from a friend or relative, or you may need to speak to a professional. You may also need physical help caring for this child, depending upon the extent of the disorder. Your pediatrician should be able to help you locate special services if you require them.
Expect other people to be uncomfortable.
People being uncomfortable is not your problem, but you have to deal with it. Other people don't know what to say. You can make things easier by breaking the ice with these people. It may seem like something you shouldn't have to do, but to get your friendships back to normal as quickly as possible, you may want to take it upon yourself to contact your friends and try to make them feel comfortable. Fortunately, some people will be by your side no matter what, and you can rely on them to get you through the first few weeks. So often, people who are not foster parents do not understand why we take on the challenge of additional children, let alone a child with a disorder.
Having a child with a birth disorder may well be your biggest challenge. However, know that help is available, and take the steps necessary to find the right services and support you and your family needs.