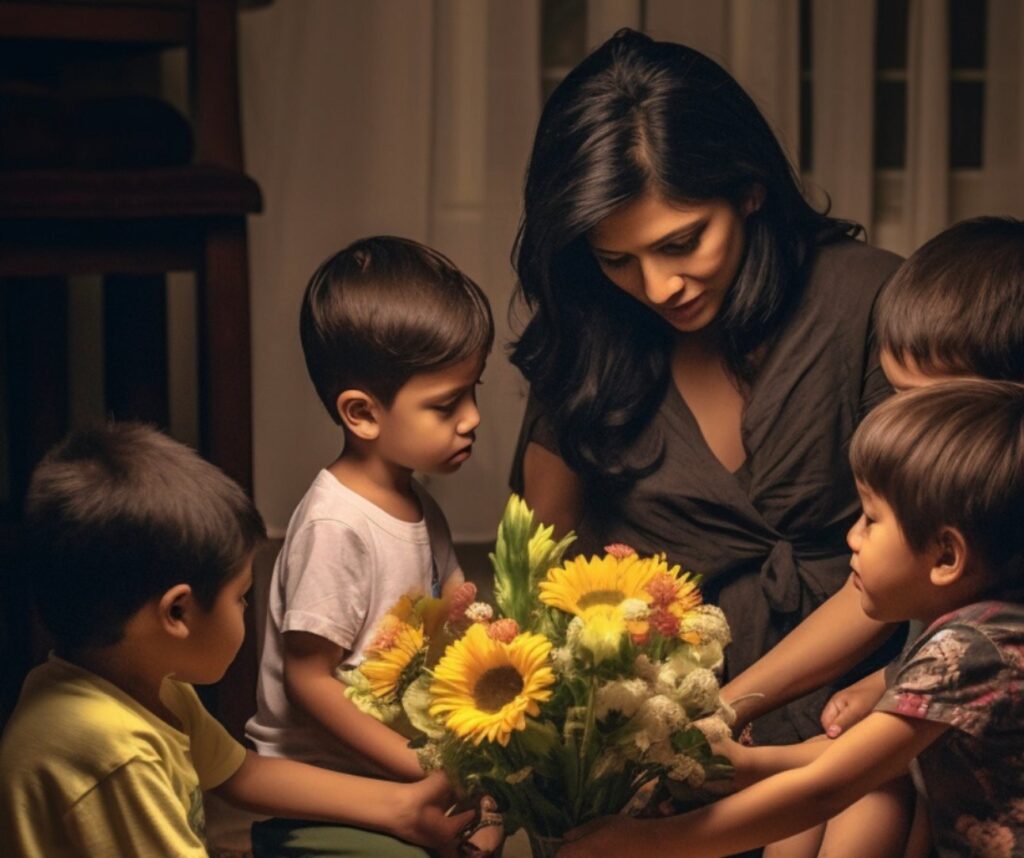 Mother's Day is a time to celebrate the loving connection between a mother and her children. However, the day can be especially challenging for foster children as they navigate the complexities of their family situation. As a foster parent, you can make Mother's Day special and meaningful for the children in your care. Here are some ideas and tips to help you celebrate Mother's Day with your foster children:
1. Plant a flower garden
Motherhood is a beautiful journey, and what better way to honor it than by planting a flower garden with your precious foster children? You can make it an enjoyable and educational experience by involving them in choosing and planting flowers. Allow them to express themselves and select their favorite flowers. This will boost their creativity and help them develop their decision-making skills.
Moreover, planting a flower garden is a perfect way to teach children about nurturing and caring for something and watching it grow. It can be a therapeutic activity for them to be outdoors and connect with nature. It will also help them develop a sense of responsibility and patience while waiting for the flowers to bloom. Not to mention the sense of pride they'll feel when they see the fruits of their labor. So grab a shovel and some soil and dig into this fun and meaningful activity with your foster children.
2. Host a Mother's Day tea party.
Hosting a special tea party could be a great option! Not only is it a fun and fancy affair, but it also allows your foster children to show appreciation for the mother figures in their lives.
Growing up, my family hosted an annual Mother-Daughter Tea Party, always the highlight of the year. We would dress up in our prettiest outfits and enjoy delicious tea and treats while spending quality time together. I can still remember my gratitude for my mom during those events, and I'm sure your foster children would feel the same way too.
To make this event special, you can decorate the space with flowers and balloons and set up a beautiful tea table with nice tablecloths and napkins. You can also ask the children to help you prepare for the party by creating handmade cards or decorating the space with their artwork. It is a lovely way to celebrate Mother's Day and create a warm and inviting atmosphere that will make everyone feel loved and appreciated.
3. Create handmade gifts
Mother's Day can be particularly difficult for foster children as they may not have a traditional family structure. But we can make a difference by helping them create a special gift for their mom or caregiver. Let's get creative and encourage the children to use their imagination and skills to make a personalized and heartfelt gift. For example, they could paint a portrait of their mom, make a homemade card filled with heartfelt messages, or even create a unique piece of jewelry.
The possibilities are endless, and showing love and appreciation for the special person in their lives who has provided care and support is important. Encourage them to pour their love and creativity into the gift. With a little effort and creativity, we can make this Mother's Day a special and memorable occasion for everyone involved.
Let's provide them with materials such as paints, brushes, crayons, or crafting tools to create a unique and meaningful gift. Not only will this allow them to showcase their artistic abilities, but it will also show their love and gratitude towards their mother figure. Let's make this Mother's Day memorable for the foster children and their moms!
4. Have a movie night
Movie nights are a great way to spend quality time with and bond with your foster children. It's also a chance for everyone to relax, unwind, and have fun together. Choosing a family-friendly movie that celebrates motherhood is a perfect way to create a positive and heartwarming environment. In addition, it's a great opportunity to teach children about the importance of motherhood and the different types of mothers or mother figures.
To make the movie night even more special, you can prepare some popcorn or snacks everyone can enjoy while watching the film. You could also encourage the children to share their thoughts and feelings about the movie after it's over. Mother's Day Movie Night is a great opportunity to talk about the different types of mothers or mother figures portrayed in the movie and to have a conversation with your foster children about their experiences with motherly love and how they can impact a child's life. In addition, it's a chance to build a stronger connection as a family. So, grab some blankets, get comfy, and have a fun and meaningful movie night with your foster children! Movie nights are a wonderful way to create happy memories with your foster children while teaching them valuable life lessons.
5. Celebrate with a special meal.
One way to make this day extra special is by cooking a meal together as a family. Get your foster children involved in the preparation and let them have fun in the kitchen. You could choose a simple recipe that everyone can participate in making, or you could let each person choose their favorite dish to make. This makes the food taste better and creates a fun and memorable experience for everyone. Gather everyone in the kitchen and let them help with the cooking and baking. Not only will this be a fun activity for the whole family, but it will also teach your foster children valuable life skills. Plus, the pride they will feel in creating a delicious meal for their mom or caregiver will be priceless.
If cooking isn't your thing, consider having a family picnic or BBQ. Spending the day outside, playing games, and
enjoying each other's company is a great way to be together as a family while enjoying the outdoors. You can bring games, such as frisbee or volleyball, to keep everyone entertained. Encourage your foster children to invite their friends or other foster families to join the fun. This is a great opportunity for children to connect with others and feel a sense of belonging. No matter how you celebrate Mother's Day, the most important thing is to make it a fun and memorable day for all.
Celebrating Mother's Day with foster children is about creating a special and meaningful experience for them. It's about showing them they are valued and loved and that their feelings and experiences matter. By planting a flower garden, hosting a tea party, creating handmade gifts, having a movie night, or celebrating with a special meal, you can help make this day a cherished memory for your foster children.
Have you thought about blogging? Join Passive Income Pathways and learn everything you need to know!